Apr 16 2009 Thu
11:00 pm PHT
I think it's a bit sad that some of the better films only have limited screening locally. For example, The Boy in the Striped Pajamas was only shown at Shangri-La. And then I did not manage to catch Milk and Doubt. But luckily, I was able to see in Glorietta both The Reader and Revolutionary Road, two films that starred Kate Winslet. These two movies garnered for Winslet Golden Globe Awards for Best Actress and Supporting Actress and the The Reader, in particular, gave her a long overdue Best Actress Oscar Award. These two are some of the best movies I've seen so far this year.
The Reader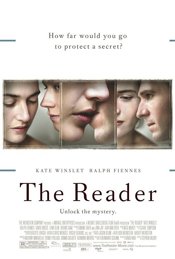 I find it interesting that I saw two Holocaust-related films in a relatively short amount of time. I saw The Reader first before The Boy in the Striped Pajamas and both were quite powerful films. And since The Reader also starred Ralph Fiennes, it can't be helped that the connection to yet another Holocaust film, Schindler's List (also another fine movie), is mentioned, since Fiennes starred there.
Anyway, The Reader concerns a summer love affair between a 15-year old boy named Michael Berg and a much older woman, Hanna Schimtz, played by Winslet. Years later, it came to light that Hanna was a former Nazi guard in charge of a Jewish concentration camp and that she, along with her fellow female guards, underwent a trial for war crimes and were convicted. During the trial, which Michael attended as part of his law studies, he realized that Hanna was keeping a secret she deemed was worse than her Nazi involvement even though its revelation would help her case.
As I said, The Reader is a very fine film and Kate Winslet really deserved her acting awards for portraying Hanna Schmitz. Her acting and the fascinating plot are the two big highlights of the film. I just find it weird that the Golden Globe deemed her role in The Reader as only a supporting one, but hey, it gave her two acting awards as a result! But between this film and Pajamas, the latter is a much better film for me.
A couple more points. In this movie, we get to see Kate's boobs yet again. Everyone saw Titanic and her infamous "wearing only this" pose, and I saw Little Children where she again disrobed, so I thought that Kate bared her chest in each film she starred in. Until I saw Revolutionary Road. (Sorry, I haven't seen any of her other films.
) Also, The Curious Case of Benjamin Button spoiled me because I couldn't appreciate the makeup used to make Kate Winslet look from 35 years old or so to the mid 60s in this movie. Hehehe.
Revolutionary Road
Before anything else, I have to say that Revolutionary Road has so many movie connections that it's overwhelming! First, this is the first time Kate Winslet and her director husband, Sam Mendes, worked together on a film together. Sam Mendes is best known as the Oscar-winning director of American Beauty, another suburban drama like Revolutionary Road. Revolutionary Road is also the first time that Kate Winslet, Leonardo DiCaprio, and Kathy Bates starred together in the same film since Titanic. In addition, Revolutionary Road is often most compared with Little Children, another suburbia film where Kate Winslet plays a strikingly similar role. Lastly, in Little Children, Ty Simkins is a child actor who played the son of the man that Kate Winslet's character had an affair with. Ty, this time in Revolutionary, plays the son of the Wheelers, played by Leonardo and Kate.
In a nutshell, Revolutionary Road is about Frank and April Wheeler, a seemingly picture-perfect couple living in the suburbs but with tensions hiding beneath the placid surface. The film explores the themes of marriage deterioration, the monotony of suburban living, and the unhappiness in one's life.
It's quite lucky that I already saw Little Children back in 2007 so I understood all of the reviews comparing Revolutionary Road to it. While Little Children is a really good film, Revolutionary is a much more emotionally engaging film though it's not as heart-wrenching as The Boy in the Striped Pajamas (that one left me devastated and speechless, while Revolutionary is just thought-provoking). It must be said that Revolutionary is a really dark drama filled with unnerving emotional scenes.
Leonardo and Kate have both come a long, long way as actors since Titanic, and Revolutionary Road showcases the depths of their talents. This film is best seen for these two alone. Kate and Leonardo both handled their roles extremely well and it's no easy task for Leonardo to act as Kate's husband when Kate's real husband is the one directing the film.