Oct 07 2006 Sat
1:56 am PHT
Following-up on my previous post about the updated satellite imagery in Google Maps and Google Earth, below is version 2.0 of the Philippine hi-res coverage that I have shown before. The bright blue spots on the map below indicate the areas that have added high resolution satellite imagery. The red spots indicate the areas that already have hi-res photos.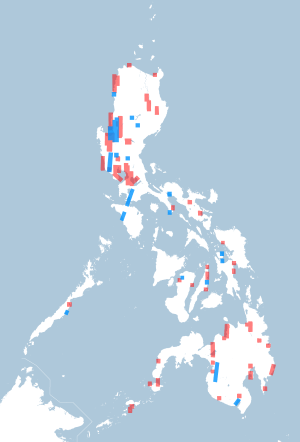 New significant areas covered include the STAR Tollway corridor, from Sto. Tomas, Batangas to Batangas City; Puerto Galera; Biliran; General Santos City; Talisay City, Negros Occidental; Mount Pinatubo; and the whole eastern seaboard of Lingayen Gulf.
To whet your appetite for futher exploration, here's a screenshot of Puerto Galera's White Beach in Google Earth. After Boracay's White Beach, Mindoro's White Beach is arguably the most popular summer beach destination among Manileños.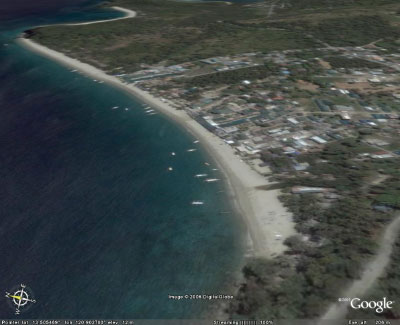 One observation: before, Google Earth used to get updated imagery before Google Maps, sometimes with a one-month lag. For the past few months, however, Google has been updating both products' image database simultaneously. Unfortunately, it makes it quite harder to do before-and-after comparisons like what I did with the San Roque Dam in Pangasinan.